About Us

As the process service industry changes, we're ready to meet the new demands by constantly monitoring the latest technologies and innovations.

About Us

Services

FAQ

Get the answers you need to understand the important issues surrounding process serving and the other professional services we provide.

FAQ
Subpoena Server in Asburn VA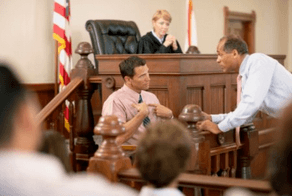 Same Day Process is a family business founded by Tony Snesko and his son, Brandon in 2005. Serving the Asburn VA area, we have a firm commitment to honest, efficient, and reliable service to all of our clients. As the process service industry evolves, we're ready to meet the new demands by constantly monitoring the latest technologies and innovations so that we can provide you with the best possible services.
We provide same day service and attend to rush filings and last minute requests 24/7. Most documents are attempted and served within 24 hours.
Subpoena Server In Asburn VA!
Customer service that never quits
While our process servers are on the road, our superb office staff is making sure no detail is overlooked.
Detailed field sheets with each packet that leaves the office
Customized reports and data transfers
Teams tailored to each client's unique needs
Scanned documents, notes and reports to our secure server
Honest and transparent invoicing and accounting
Friendly and helpful staff who love serving our clients
What is included in your process serving fees?
Our process is all encompassing, no additional hidden fees or extras. Our fees include:
Due diligence preparation
Service of process using mobile app-based GPS technology
Affidavits + reporting
Filing necessary documents with local courts*
Electronic billing and online payments
Access to online client website
Dedicated client services team ready to answer your questions and provide status updates
Same Day Process Servers are vetted by a thorough background check, have been through a stringent three level interview process and sign a custom contract accepting that they will abide by our standards of ethics, and agreeing to use the mobile app for service completed.
---
Military Base Service of Process
Serving legal documents at U.S. military bases is extremely time consuming and can take from 3 days to 2 weeks for service to be completed, depending on the base and essential offices. Initially, we are required to speak with the Military Police (MP) on base and notify them that we are serving legal documents on an individual located inside the base. The MP will then connect us with the Judge Advocate General (JAG). Once the JAG office has granted us the authorization to serve the subject, MP will escort us to the person to be served or contact the superior officer of the subject to make them available. Contact us for more information and for a quote, as we charge hourly for this service.
Registered Agent Service of Process
When serving a registered agent for a business entity you should always take the time to check who the Registered Agent is for that entity via the Secretary of State website for the state you are serving the legal documents in. Serving a Registered Agent is not always as simple as serving CT Corporation, Corporation Service Company and National Registered Agents. Sometimes the Registered Agent is an individual, attorney or the owner of the business. Many businesses can move locations without amending the address of the registered agent, and individuals may try to avoid service.
This company is fast, reliable and professional. We will be using them in the future!
Our goal is to execute every service of process within 24 hours of receipt for our clients in Asburn VA .
Contact us today, and our knowledgeable and reliable staff will be happy to assist you and answer any of your questions. No longer should you be dependent on a small company who lacks the support structure to provide top quality Subpoena Server services, or the customer service ideals which we pride ourselves on.
We are hired by a wide variety of clients from many different industries in Asburn VA . We take enormous pride in being able to serve any kind of document, and have over 60 years of combined experience in the industry. Our process servers attempt our Subpoena Server service at all times of the day. We place an intense focus on our customers' 100% satisfaction, and to achieve this, we do everything we can to establish transparency and a trusting relationship to ensure you the best results possible.Contact us today to get started!