Same Day Process Serves a Wide Variety of Clients Representing a Range of Different Industries.
---
We pride ourselves on being able to serve every kind of document, and with over 60 years of combined experience, we've pretty much seen it all!
These are just a few of the most common industries we serve:
Many of our clients represent banking and mortgage vendors. We serve volume foreclosure documents to all fifty states, and are constantly monitoring the changing laws and procedures for serving foreclosure documents, especially in Virginia, Washington D.C and Maryland.
We use our advanced software program to electronically transfer information, or bridge to our clients' database for seamless and fast exchange of information. Photos of the location of service, along with a GPS location, date and time stamp, are recorded at the time of service using the mobile app. They are then immediately available to view on our client website.
In addition, we also service landlord/tenant documents. We always do our best to serve the defendant quickly, so you can be granted Judgment. In cases were the tenant has already moved out or is evading service, we will, as a last resort, post the legal documents on the door and capture a photo of the posting. We save the photo to our secure database and mail you a hard copy of the photo with the affidavit. Depending on state law, we will follow up by mailing the defendant the legal documents via First Class Mail, which is noted in the affidavit of service.
Same Day Process provides legal support for family-related matters and domestic relations. We understand service of process in these matters must be performed discreetly and with sensitivity, so we go out of our way to serve documents in a way that does not upset either party.
Same Day Process serves hundreds of summons and complaints per week from clients all over the United States. We provide legal support for litigation disputes involving contract law, personal injury, employment issues, commercial real estate, construction defects, premises liability, and government disputes.
Same Day Process holds several Federal and local government process serving contracts. We have received praise and recognition from many happy Government attorneys, paralegals and other staff. We are always looking to bid on new contracts, and are becoming the number one choice when it comes to service of process in Washington DC, Virginia, Maryland
and Nationwide.
An individual who represents himself in a legal procedure without the aid of an attorney is defined as a "Pro Se". We help many individuals serve legal documents, especially those who represent themselves in small claims cases. Washington DC Small Claims Division requires an Application of Special Process Server be filed before service is completed. The Application of Special Process Server must list the approved process server's name on the document. Please call or email our knowledgeable staff and ask for a copy of the Application of Special Process Server pre-filled out with our process server's names before filing legal documents.
---
Affiliates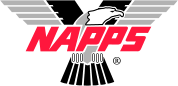 As members of the National Association of Professional Process Servers (NAPPS), we serve documents from affiliate NAPPS members at a reasonable cost, with efficiency and integrity. We also rely on affiliate NAPPS members to serve documents for our valued clients in the U.S and Canada. Contact us if you are interested in applying to be a Same Day Process affiliate, or to request a quote for service in Virginia, Washington D.C or Maryland.
Brandon Snesko, President of Same Day Process, is also is a founder of the Mid-Atlantic Association of Special Process Servers (MAAPPS). MAAPPS members are process serving company owners, as well as individual private process servers interested in creating and supporting education, forming committees to create new laws, observe changing laws, license/certify process servers and foster a "professional" group of individuals interested in creating a better future for the process serving industry. Same Day Process is dedicated to upholding high standards of professionalism in our profession.