General Civil Litigation Process Serving
---

Same Day Process provides fast and reliable general civil litigation process serving for clients across the United States. Our team of experienced process servers is committed to the accurate and timely delivery of legal documents for clients dealing with civil litigation cases of all kinds.
To speak with a civil process server near you, call (844) 737-8331 or reach out online. We're here to guide you through this legal process with confidence.
Who Needs General Civil Litigation Process Serving?
Civil cases involve disputes between people or institutions. A civil case starts when the plaintiff claims they were harmed by the defendant. They do this by filing a complaint, and the defendant must then be made aware of the complaint against them.
General civil litigation process serving refers to the process of delivering legal documents (such as summons, complaints, subpoenas, and other court documents) to the individuals or entities who need to receive them. Proper service is an essential step in the civil procedure, as it ensures that all parties involved in a case are aware of the legal proceedings and have ample opportunity to respond.
A process server is a neutral party (meaning they are not a party involved in the court case) who serves legal documents to the intended recipient. This means they usually make contact with the defendant personally. Sometimes, for hard-to-find targets, multiple process servers and multiple approaches may be necessary. Depending on factors like the location of the case, who is being sued, and what they're being sued for, there may also be different requirements for serving process.
The following are some common examples of civil cases which may require process serving:
Family law

Property damage

Personal Injury and accidents

Breach of contract

Debt collection

Landlord/tenant disputes

and many more
What's Included in Process Serving?
At Same Day Process, we understand the importance of accurate and timely process serving. That's why we use the latest technology and techniques to ensure that your legal documents are delivered to the right person, at the right time, and in accordance with the rules and regulations of your jurisdiction. Our process servers are experienced, professional, and knowledgeable about all process serving laws, deadlines, and other rules governing service in each state.
At Same Day Process, there are no hidden fees or surprises. Base process serving fees include:
The success of your case depends on the accuracy and timeliness of your court documents being delivered. That's why we offer as real-time as possible tracking and status updates through our convenient client portal, so you always know exactly where your documents are, and when they are expected to be delivered.
Note: Same Day Process Service, Inc. charges for services per address. This means the client is responsible for providing an address for the first location we attempt to serve papers. Additional fees — such as skip traces, postal tracers, sting operations, and stake-outs — are not included in the original quote.
Contact us for more information

For Professional Process Servers for Civil Matters, Call Same Day Process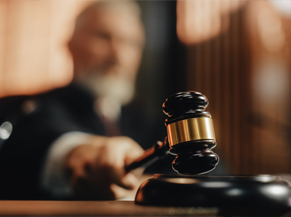 Any legal proceeding can be stressful, but with Same Day Process, you can rest assured your important legal documents will make it into the right hands.
If you need to take legal action or deliver documents to any parties involved in a civil litigation case, contact Same Day Process today. We skip trace and serve process nationwide. With over 75 years of combined experience and unique insight, our expert civil process servers are prepared to tackle any case from coast to coast. We provide rush same-day service and will do our best to address any last-minute requests you may have, always handling your case with the accuracy, professionalism, and attention to detail that it deserves.
In addition to our general civil litigation process serving services, we also offer a range of other legal services, including:
If you're looking for a reliable and trusted provider of general civil litigation process serving, look no further. Same Day Process is the choice for clients who need fast and accurate process serving all across the United States.
To get a fast, free quote for professional process servers for civil litigation, give us a call at (844) 737-8331 or contact us online ASAP.
Locations: