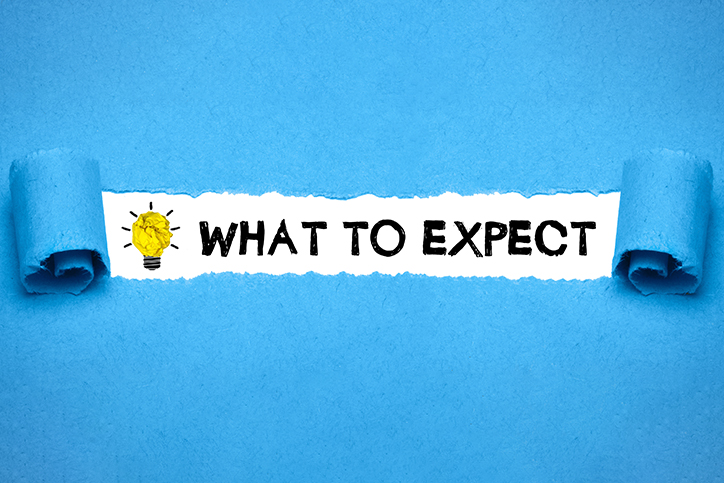 Navigating the legal world is a challenge, but finding an experienced, reliable, and knowledgeable process server shouldn't be. Here at Same Day Process, we treat each client as our only client and go above and beyond to assure each case is handled with precision and care. Below are some qualities you can expect from us as your process server here in Southern Maryland, DC and Northern Virginia, and things you may want to consider when hiring your next process server:
Due Diligence
As nice as it would be, process serving isn't always a one and done job. It might take multiple attempts to serve the person in question. One thing you can expect from us at Same Day Process is due diligence. This means we are going to treat each service like a mini investigation and use various tactics to get the subject served! For us, due diligence for our local services means we are going to keep attempting service until (1) we prove the address is bad and the subject does not live there, (2) the subject is clearly evading service, (3) you, our client, cancels the service, or (4) the legal documents expire.
An important part of this process is details, details, details! When we tell our clients we perform our due diligence, this means that each time a server attempts to serve the subject, we will provide you with written details of what occurred. This might include information such as: vehicles make, model and tag number that were present at the home at the time of the attempt, conversations with neighbors that took place, visual and audible observations from the server, and much more. With Same Day Process, you can expect detailed updates that go beyond, "The subject wasn't home." All of this information lends itself to finding the subject and getting service completed in a timely manner.
Now, you might be thinking to yourself, "Ok, so what if they do find the address is bad or the subject is evading?" No need to worry! In addition to process serving, we also offer services such as skip-tracing and stakeouts to increase our chances of serving the subject before your documents expire. You can learn more about these services on our website.
Additionally, with due diligence in mind, we also aim to make each attempt at different times of the day, on different days of the week. We know that people travel, work, and are busy with other responsibilities, so we make sure to attempt service in the morning, in the evening, in the afternoon and on the weekend. If we are serving a business, we will make sure to attempt during the business's hours of operation. However, keep in mind that your insight is valuable to us as well! We are always open to suggestions from our clients and are happy to utilize specific time frames that you provide. For example, if you know that the subject is only home in the evenings after 6pm, then that is when our server will make their attempts. It is important to us at Same Day Process that you as our client feel heard and included in the process!
Communication
We don't like to keep you in the dark. Another service aspect you can expect from your team at Same Day Process is open and honest communication. Perhaps most importantly, we provide you a unique login to our system so that you can check the status of your service anytime. This allows you to read each attempt the server submits, view completion information, and see any photos that are uploaded into the system. We also do our best to provide you updates in as real-time as possible. Once a server attempts or completes a service, that information is checked and verified with a member of our management staff before being forwarded to you.
Need a more 1-on-1 conversation? Not a problem! We have management staff members answering our phones Monday-Friday, 9am-5:30pm EST. You can get an even quicker response by shooting us an email which is also attended Monday-Friday, 9am-5:30pm. Our staff members take the time to look at your service individually and provide you with the most accurate, honest, and up-to-date information available. If time is of the essence, please email our President brandon@samedayprocess.com and cc info@samedayproces.com, however, we strive to answer all questions and take care of our clients during business hours.

Proof
Frankly, nothing we do matters without proof that you can take with you to court. Upon completion of service, we will provide you with a detailed and signed affidavit that includes the date and time of service, location of service, and a physical description of the person accepting service. As an added benefit, we will also notarize the signed affidavit if your court requires it!
In cases where we are unable to serve the subject, we will provide you an Affidavit of Due Diligence. In this type of affidavit, each attempt at service is written out in an easy to follow format that shows how many times service was attempted and why the subject could not be served. These types of affidavits are a great way to show the court that a subject is evading service or that they can't be found, which can be an important step in the process.
Need more proof than that? Here at Same Day Process, we proudly embrace the latest technology in process serving and are always seeking ways to improve. We use an application that allows our servers to take GPS time-stamped photos each time they attempt service. These photos are then available to you as an addition to your proof of service affidavit. GPS time-stamped photos are a great way to verify that service was completed upon the right person at the right place at the right time. Every attempt we make will include a GPS time-stamped photo. In addition to the time stamp, our program allows management staff to run a variance check on each photo to make sure the GPS Latitude and Longitude match the provided service address. This allows us to investigate each service on an individual level and provide you, our client, the most effective service!
***
The above service components are a staple of our work at Same Day Process. We provide every client with the same standard of professionalism and care, regardless of the job at hand. As you prepare to hire your next process serving company (hopefully us!), be sure to consider these aspects and don't be afraid to ask questions!