Originally published 01/19/2016. Last updated 04/05/2023.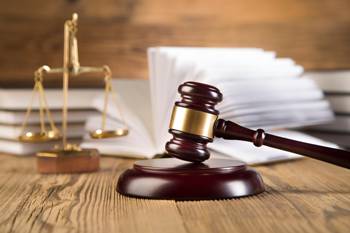 The United States judicial system operates on the principles of fairness and due process. This system aims to ensure that all parties involved in a legal case receive equal and just treatment under the law. One crucial aspect of this is serving court documents to the defendant. Serving these documents compels their appearance in court and provides ample notice of the legal action against them.
While this may seem tedious, it's fundamental to help ensure the legal proceeding is fair and just for all parties involved. In this article, we will explore why the judicial system requires process serving.
What is Process Serving?
Process serving provides all parties involved in a legal case with notice of the proceedings against them. It is a legal requirement that defendants must be served court documents that compel their appearance in court. This can be a challenging and time-consuming process, especially if the defendant is avoiding being served.
The primary objective of process serving is to ensure that due process is followed. Due process is the principle that all parties are allowed to defend themselves against any allegations made against them.
Process serving gives the defendant ample notice of the legal action against them, permitting them to prepare a defense, collect evidence, and present their arguments in court. This, in turn, confirms that the legal system is fair and just for all parties involved.
The process server plays a critical role in the process serving procedure. They are responsible for delivering legal documents to the person or party named in the documents. The process server must ensure that the documents are delivered per the jurisdiction's legal requirements where the lawsuit is being filed. The process server may have to personally deliver the documents to the named individual or leave them at their residence or workplace if they cannot be found.
Why You Need a Professional Process-Serving Company
However, some defendants may attempt to evade being served, which can cause significant delays in the legal process. This is where a professional process-serving company like Same Day Process Service comes in. Our team of experienced process servers specializes in serving court documents, even in the most challenging cases. We have the expertise and resources to track down hard-to-find defendants, ensuring justice is served.
As a plaintiff in a court case, it can be frustrating to have a defendant avoid being served. As a result, this avoidance from the person being served can delay the legal process and cost you time and money. However, it is crucial to understand that due process must be followed, and all parties must be given ample notice of the legal action against them. Without due process, the legal system would be unfair, and the outcome of cases could be unjust.
Contact Same Day Process Service Today
In conclusion, process serving is a vital part of the judicial system that ensures due process is followed and all parties involved in a legal case receive notice of the proceedings against them. The role of the process server is critical in ensuring that legal documents are delivered to the named parties following legal requirements.
If you are struggling to serve legal documents to a defendant, contact Same Day Process Service today to learn more about our process-serving and court-filing solutions. Our experienced professionals are here to help you navigate the legal system and ensure justice is served.