About Us

As the process service industry changes, we're ready to meet the new demands by constantly monitoring the latest technologies and innovations.

About Us

Services

FAQ

Get the answers you need to understand the important issues surrounding process serving and the other professional services we provide.

FAQ
Washington D.C. Process Server
Serving legal documents in Washington D.C., Maryland, Virginia, and Nationwide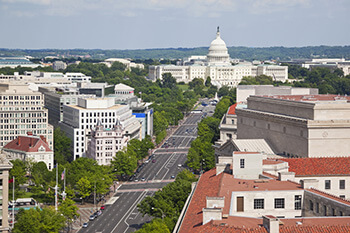 Headquartered in the heart of Washington D.C., Same Day Process is the leading provider of fast and reliable process serving and legal support services in Maryland, Virginia, and across the United States. Same Day Process is a family business, founded by Tony Snesko and his son, Brandon in 2005 in Washington D.C., with a commitment to honest, efficient and reliable service.
We serve summons, subpoenas, complaints, injunctions, and other legal documents from any court or jurisdiction to any designated location nationwide. As the country's fastest legal process service, our goal is to attempt every service of process within 24 hours of receipt. With over 60 years of combined experience and as a licensed private investigation firm, our expert process servers have what it takes to successfully serve even the most difficult of jobs.
Our legal support services include:
SAME DAY SERVICE - Rush filings, services and last minute requests attended to 24/7. Most documents attempted & served within 24 hours.
Technology and Accountability - Mobile GPS Tracking
Same Day Process is the only company actively and consistently using mobile app-based geo-stamping technology in Washington, D.C., Maryland and Virginia. Using our exclusive client portal, you can access all job related activity such as GPS, time stamps and snapshots relative to your cases. This technology affords complete accountability with date, time, and location stamps for honest and transparent handling of your work.
Industries Served:
Real Estate

Foreclosure documents, eviction notices, landlord/tenant documents, bank levies

Family Law

Divorce papers, custody, child support, visitation papers

Government

Local and Federal government offices

General Civil Litigation

Summons and complaints involving contract law, personal injury, employment issues, commercial real estate, construction defects, premises liability, and government disputes

Pro Se

Assisting individuals serve legal documents, especially those who represent themselves in small claims cases
At Same Day Process, we work diligently to stay ahead of the game, which is only part of the reason why we offer exceptional AND affordable service to our clients. Order service now or c
ontact us directly at
1-844-SERVED1
and our knowledgeable staff will be happy to assist you and answer any of your questions.