Process Serving - Washington D.C., Maryland and Virginia
Same Day Process has been providing service of process and legal support services in the Baltimore-Washington metropolitan area for over ten years. The owners have combined over 75 years of experience in the process serving industry nationwide! Located in the heart of Washington D.C., We serve summonses, subpoenas, complaints, injunctions, civil actions and other legal documents from any court or jurisdiction to any designated location nationwide.
We provide same day service and attend to rush filings and last minute requests 24/7. Most documents are attempted and served within 24 hours.
Professional & Efficient Process Servers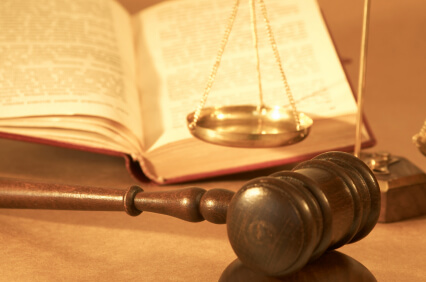 A process server should be an extension of your firm and you should expect nothing less. Our standard for process server excellence is above the rest; our servers conduct themselves with the highest level of integrity and reliability and we won't tolerate anything less. Our management team personally trains every new server, regardless of their level of experience, in the methodology and technology that Same Day Process demands.
Same Day Process Servers are vetted by a thorough background check, have been through a stringent three level interview process and sign a custom contract accepting that they will abide by our standards of ethics, and agreeing to use the mobile app for service completed.
Customer service that never quits
While our process servers are on the road, our superb office staff is making sure no detail is overlooked.
Detailed field sheets with each packet that leaves the office
Customized reports and data transfers
Teams tailored to each client's unique needs
Scanned documents, notes and reports to our secure server
Honest and transparent invoicing and accounting
Friendly and helpful staff who love serving our clients
What is included in your process serving fees?
Our process is all encompassing, no additional hidden fees or extras. Our fees include:
Due diligence preparation
Service of process using mobile app-based GPS technology
Affidavits + reporting
Filing necessary documents with local courts*
Electronic billing and online payments
Access to online client website
Dedicated client services team ready to answer your questions and provide status updates
*We file all documents for free with DC Superior Court and charge a nominal filing fee for all other Virginia and Maryland courts. Contact us for a filing quote.
Industries Served:
Real Estate

Foreclosure documents, eviction notices, landlord/tenant documents, bank levies

Family Law

Divorce papers, custody, child support, visitation papers

Government

Local and Federal government offices

General Civil Litigation

Summons and complaints involving contract law, personal injury, employment issues, commercial real estate, construction defects, premises liability, and government disputes

Pro Se

Assisting individuals serve legal documents, especially those who represent themselves in small claims cases
Washington D.C. is a non-stop city to serve legal process. With over 60 years of combined experience, we've perfected the processes for serving documents in many unique locations including:
With over 60 years of combined experience and as a licensed private investigation firm, our expert process servers have what it takes to successfully serve even the most difficult of jobs. Order service now or contact us directly for more information about our services.