About Us

As the process service industry changes, we're ready to meet the new demands by constantly monitoring the latest technologies and innovations.

About Us

Services

FAQ

Get the answers you need to understand the important issues surrounding process serving and the other professional services we provide.

FAQ
Legal Process Server in Virginia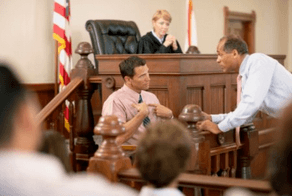 Same Day Process is a family business founded by Tony Snesko and his son, Brandon in 2005. Serving the Virginia area, we have a firm commitment to honest, efficient, and reliable service to all of our clients. As the process service industry evolves, we're ready to face the new demands by constantly monitoring the latest technologies and innovations so that we can provide you with the best possible services.
We provide same day service and attend to rush filings and last minute requests 24/7. Most documents are attempted and served within 24 hours.
Legal Process Server In Virginia!
A process server should be an extension of your firm and you should expect nothing less. Our standard for process server excellence is above the rest; our servers conduct themselves with the highest level of integrity and reliability and we won't tolerate anything less. Our management team personally trains every new server, regardless of their level of experience, in the methodology and technology that Same Day Process demands.
Same Day Process Servers are vetted by a thorough background check, have been through a stringent three level interview process and sign a custom contract accepting that they will abide by our standards of ethics, and agreeing to use the mobile app for service completed.
---
Inmate Service of Process
Nothing like serving an individual in jail! Inmate service of process is relatively simple, but can be time consuming. Most prisons in the United States allow process servers to serve inmates, but some prefer the local sheriff to handle it. If you know your subject is in jail, please contact that jail to verify their process for serving inmates. Note that we do charge hourly for this service, as it could take hours for the prison personnel to pull the individual into a holding cell to then be available for service of process.
Registered Agent Service of Process
When serving a registered agent for a business entity you should always take the time to check who the Registered Agent is for that entity via the Secretary of State website for the state you are serving the legal documents in. Serving a Registered Agent is not always as simple as serving CT Corporation, Corporation Service Company and National Registered Agents. Sometimes the Registered Agent is an individual, attorney or the owner of the business. Many businesses can move locations without amending the address of the registered agent, and individuals may try to avoid service.
I love these guys. As a solo, I don't have time for service drama. With Same Day Process, all I have to do is email them the service docs. They do the rest. Makes my life a whole lot easier...Wish I'd found these guys a lot sooner! The last process servers I'll ever need.
Our goal is to execute every service of process within 24 hours of receipt for our clients in Virginia .
Contact us today, and our knowledgeable and reliable staff will be happy to assist you and answer any of your questions. No longer should you be dependent on a small company who lacks the support structure to provide top quality Legal Process Server services, or the customer service ideals which we pride ourselves on.
We are hired by a wide variety of clients from many different industries in Virginia . We take enormous pride in being able to serve any kind of document, and have over 60 years of combined experience in the industry. Our process servers attempt our Legal Process Server service at all times of the day. We place an intense focus on our customers' 100% satisfaction, and to achieve this, we do everything we can to establish transparency and a trusting relationship to ensure you the best results possible.Contact us today to get started!