Many years ago, when I owned San Diego Attorney Service, I was contacted by the president of a national trucking magazine who informed me that they had been trying for more than a year to personally serve Frank Fitzsimmons, the boss of the Teamsters Union. They wanted to hire me to serve him at the Frank Fitzsimmons Golf Tournament being held at the La Costa Country Club.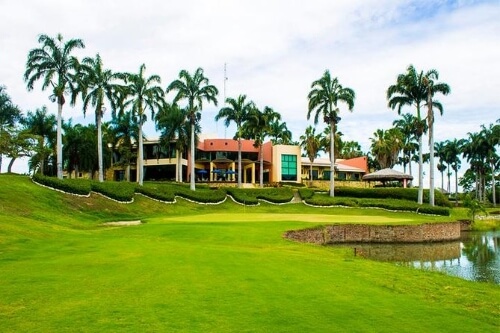 Dressed in my three-piece suit with the summons stashed in my suit coat pocket, I walked into the La Costa Country Club not quite sure how this was going to be accomplished, but fairly sure I could get the job done.
As I stood in the lobby, a man in a black suit approached me and said, "Can I help you?"
I said, "I'm looking for Frank."
He asked, "Frank?"
I replied, "Yes, Frank. Tell him Tony is here."
He turned around and walked off. About 2 minutes later another "suit" approached me and asked, "Are you Tony?"
I said, "Yes."
He asked, "Are you looking for Frank?"
I said, "Yes."
He turned and walked away in the same direction as the other fellow.
Figuring that Frank was probably out playing golf, I walked over to the circular staircase that came up from the golf club and waited there.
Ten minutes later Frank Fitzsimmons starts climbing the circular stairs with two very large "suits" following him. As he reached the top, I said "Hi Frank." He asked, "Are you Tony?" I smiled and reached inside my coat, which was a big mistake. As I reached inside my coat for the summons, his suits were pulling their guns. I immediately flung my coat open revealing that I only had papers. They slid their guns back inside their coats and I pulled the papers out of my pocket and said, "Mr. Fitzsimmons, I have a summons for you." As I was handing him the papers, he suddenly started shaking, unlike any person I've ever served. His whole body was trembling. He turned and ran through a black curtained entryway to the bar.
Jimmy Hoffa left/Frank Fitzsimmons right Frank Fitzsimmons Frank Fitzsimmons left/President Nixon right
I followed him and, as I went through the bar's curtain, another huge "suit" who looked like he was 8' tall, stepped in front of me, and picked me up (all 6'3" 220lbs of me) like I was a child. He was holding me face to face and said, "Can I help you?" Just as I was about to respond, a thin bald man in a suit walks up to us (me and "The Hulk") and asks the same question. I looked down from my elevated position and responded, "I just served Frank Fitzsimmons with a summons." He told "The Hulk" to put me down and then said, "I'm his attorney, I'll take them."
I then said to him, "I have served thousands of people and I've never seen anyone whose entire body shook when I served them." His attorney said, (Are you ready for this?) "Frank Fitzsimmons has never been personally served before!"
Since then our motto has been, "Known to Serve the Impossible."
Thank you for reading my story.
Tony Snesko, CEO