Members of the United States military often put their lives on the line to defend their country and its assets. Sometimes the courts will need to provide written documents to these active duty individuals for several reasons including a summons to court for being sued, eviction notice, a subpoena to appear in court as a witness, or many other reasons. Let's review how serving processes to military members is similar to and different from serving processes to a civilian.
How to Serve Processes to Military Members
Do you Have Jurisdiction?
Jurisdiction means whether or not a court has the legal means to exert power over a person or a thing. Personal jurisdiction relates to the court's power over a person while in rem jurisdiction refers to the court's power over an item. Personal jurisdiction comes from the state of a person's domicile, or where they make their home, and provides the space for people to bring suits against someone, including active military members.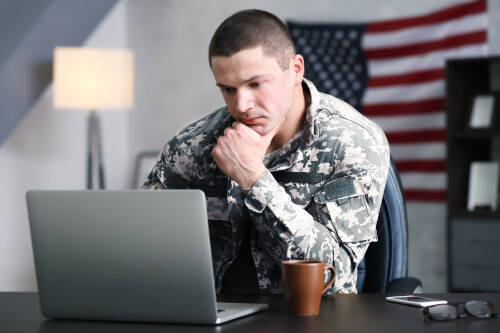 A person's domicile is different from their residency. A residence is a fixed dwelling. A person's domicile is a more long term arrangement - this is someone's residence with the added intention for the person to live there long term. Domicile rules are essential for military members because they may have grown up and been recruited in Florida, but stationed in Tennessee. Federal law still recognizes their domicile as being in Florida.
Place of Residence
Serving processes to military members will be different based on where they live. If they live off base, you will serve them processes similar to how you would serve a civilian at their home.
If the service member lives on base, the process is more complicated. You will need to contact the on-site Military Police (MP) who will then connect you with the Judge Advocate General (JAG). The JAG will decide to grant the process server access to the base or not. If given, you may serve the process. This procedure can take anywhere from three days up to two weeks. Service members stationed internationally have additional requirements including remaining in compliance with the host country. Serving a process via mail is often the best choice in these cases.
If you need a process served to a military member, contact Same Day Process Service today for professional and rapid delivery.