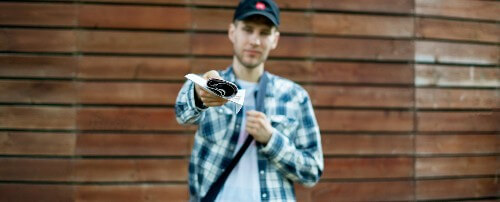 Court proceedings move forward every day. Similarly, the legal system needs to notify people of a requirement to appear in court or to take note of legal action taking place. The people who make contact with the persons of interest are process servers. Servers have an essential and sometimes precarious role to fill, but what does it look like as it plays out daily?
This post will focus on the work of process servers and, though there is no "normal" day, we will take you through what a standard day might include.
What is a Process Server
Let's begin with the job of a process server. Many stakeholders can hire a process server, including a private investigator's firm, an attorney, a legal services company, a process server company, and more. The goal of a process server is to locate and deliver documents to people involved in legal actions. Some of these actions include notices to witness, summons, and subpoenas.
People need first to be served with legal documents before the courts can require them to appear. For this reason, servers are an integral part of the legal system. Delays in proceedings can mean extra costs or the justice process being disturbed.
Locating individuals is the first step. Sometimes this is an impossible or near impossible task if the individual is in hiding. Once found, the professional server follows a specific legal process to respect several overlapping laws.
A Day in the Life of a Process Server
A process server may have different focuses at different times, from research to stakeouts to delivery to filing paperwork. Each day may hold a different focus.
The process server will typically have a list of people they try to locate on a given day. In most cases, the server has discretion on how to locate and approach an individual.
A process server will be on the road for much of their working hours. Their hours will vary depending on how straightforward it was to find someone. People react in many different ways when served with legal papers. At times, their reactions can be aggressive or violent, both verbally and physically. A process server must use de-escalation techniques to defuse situations and keep everyone safe.
How to Become a Process Server
There are some standard requirements for being a process server. Most employers will require you to have a high school diploma or a GED (a high school equivalency certification known as the General Education Development Test). You typically will need to be a legal adult (18 years old), a US citizen, and have a driver's license with a good record. Working with a professional organization such as Same Day Process Service headquartered in the DC area will make sure you have steady work with the structure you need to be successful.
Learn more about serving processes with Same Day Process Service by clicking here or contact us today to send a job.