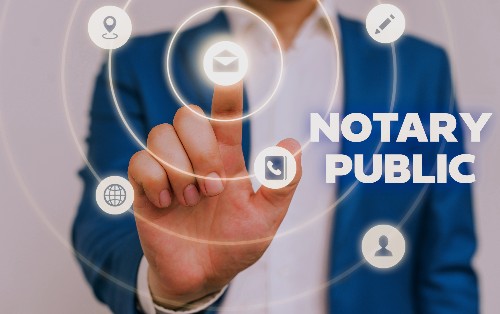 Helping people is a great way to make a living. Mobile notaries have the chance to meet new people they will help daily. If you need a career that constantly changes pace so you won't get bored, being a mobile notary may be for you.
First, you will need to obtain a commission as a notary by a government organization (depends on the state, but you can usually get your commission through the Secretary of State). Your commission is only the beginning. Depending on the state, they may require you to take a short class, typically 1 hour. Then you will need to build your business. Keep reading to learn how to become a successful mobile notary and combine helping people with an exciting field.
Wait, What's a Mobile Notary?
Many people lead busy lives with responsibilities that keep them from making a stop at a public notary's office. Cue the entry of the mobile notary. Mobile notaries that serve the public travel to their clients, saving them the trip. You will make the trip to them whether they are at their home, office, hospital, Old Folks Home or somewhere public like a park, hotel, restaurant or coffee shop.
What You Need to Be a Mobile Notary
There are a few necessities you will have to have to be successful as a mobile notary. Some of these qualifications include:
Have a passion for a fast-paced work environment
A flexible schedule
Reliable transportation
Working knowledge of the roads and the timing of high-traffic spots
Top Tips to Make it as a Mobile Notary
Network with every client you have to expand your business
Focus your location in a larger city
Respond quickly to client communication by text, email, voicemail, or through other means
Arrive early to every meeting
Keep your vehicle in good working order to avoid problems or delays
Get to Work as a Mobile Public Notary
There are many ways to grow your business as a mobile public notary. Begin with people you know and expand by word-of-mouth by providing excellent service on each project. Joining a professional group like a notary association could help to bring in clients for you. You can also collaborate with other notaries to pick up best practices. Working for an experienced, professional company such as Same Day Process Service will give you a steady supply of clients in a work environment that will help you grow.