Originally published March 1, 2016. Last updated April 30, 2023.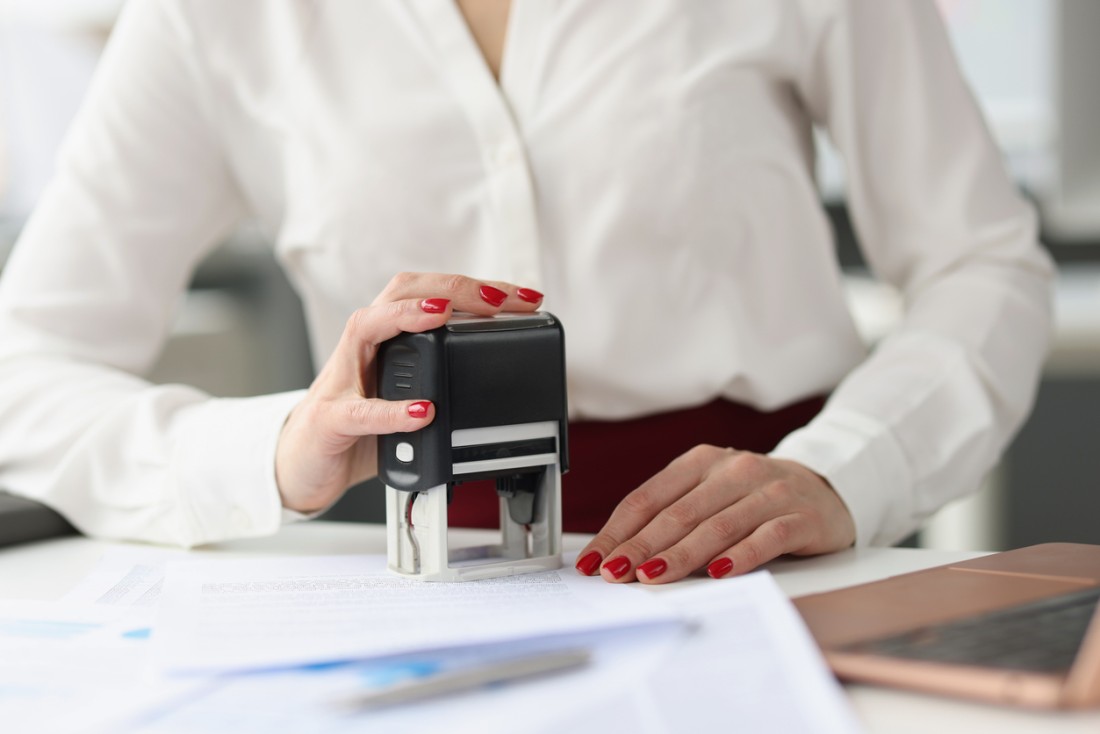 Mobile notary services provide a convenient and accessible option for individuals who require notarial acts but cannot travel to a traditional notary's office or need notarial services outside of regular business hours. Here are some key points to keep in mind:
What is a Mobile Notary?
A mobile notary is a notary public who travels to the client's location to perform notarial acts. This can be very helpful for people who are homebound, incarcerated, or hospitalized. These notaries are also ideal for individuals who require documents notarized quickly, such as during a last-minute business transaction.
What Services Can a Mobile Notary Provide?
Mobile notary services can be used for various legal documents, including wills, trusts, deeds, and powers of attorney. The notary will check the signer's identity, witness the document's signing, and affix their official seal to the document to certify its authenticity.
Some notaries also provide additional services, such as document preparation or translation services. However, it is essential to note that mobile notaries are not attorneys and cannot provide legal advice.
How Much Do Mobile Notaries Charge?
The charges for a mobile notary typically follow this breakdown:
Notary fee
Travel fee
Excessive waiting fees (like if you're a personal injury attorney waiting in a jail, for example)
Copying fees
Document preparation costs (if they're an attorney or other authorized personnel)
Fees for late-night calls
How much a notary can charge varies throughout the country and how travel fees are regulated.
How Do You Become a Mobile Notary?
Before becoming a mobile notary, you must first become a state-commissioned notary republic. Following this step, learning how to become a good loan signer and mobile notary is critical. The majority of notary jobs include loan signings.
Each job could take about twenty minutes to one hour to complete, so it's essential to schedule accordingly. Adding notary services to your existing schedule would greatly benefit your clients if you're already a family law attorney.

How Can You Schedule a Mobile Notary?
Mobile notary services are available in many areas and can often be scheduled online or over the phone. Fees for these traveling notary services may be higher than those for traditional notary services due to the added convenience and travel time involved.
Choosing a Reputable Mobile Notary Business
Selecting a reputable notary service provider is crucial to ensure your documents are properly notarized. Look for a licensed, bonded, and insured provider that has a good reputation in the community.
Hire Same Day Process Service Today!
If you need a mobile notary, do not hesitate to contact a reputable service provider today. At Same Day Process, we offer 24/7 mobile notary services through our secure Client Website portal, allowing clients to access their files with a unique username and password.
Our services offer an accessible option for individuals who require notarial acts and cannot travel to a traditional notary's office. With our help, you can notarize your documents efficiently and effectively without leaving the comfort of your home or office.
Our clients work around the clock and often need information after hours. No need to wait until the office is open–you can access the status of your file at any time!