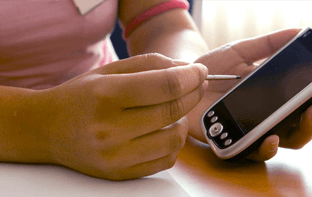 Before explaining the services provided by mobile notary companies, let's first explain the role of a notary public. A notary public is an individual authorized by the government, frequently the Secretary of State, to serve the public as a witness to the signing of important documents. Quite simply, this person stamps a document and signs it, indicating to the court that the signatures on the document are valid and that all parties were present to sign their own names. It is the primary way to authenticate very important documents.
Sometimes a will, trust, and or power of attorney forms require immediate action for a variety of reasons. Perhaps a loved one has fallen ill and doctors believe the person only has a couple of days, or perhaps a couple of hours to live. In these instances, those who wish to modify their will or select someone as a power of attorney to make medical decisions on their behalf need notary services while time is not on their side. These situations and countless others are easily remedied by mobile notary services.
In many cases, families feel like they are drinking from a firehose when their loved one is experiencing extreme medical conditions. In these cases, the stress is amplified by concerns related to a will, trust, power of attorney, and more, rendering loved ones crippled with anxiety. The last thing a family wants to do is take their sick or aging parent or grandparent to an office building to have legal documents signed by a notary.
Mobile notary services can also help those in the business world as they buy or sell real estate or other businesses. Nothing is worse than sitting down to seal a deal only to learn that one of the forms requires a notary public signature, resulting in the process halting until a notary public is found.
There are countless legal documents requiring notary verification, and in numerous instances going to a notary public is extremely difficult, if not impossible. For these reasons and more, mobile notary services can simplify the process for all involved. If you're in need of fast and reliable mobile notary services, contact our expert staff at Same Day Process Service today!