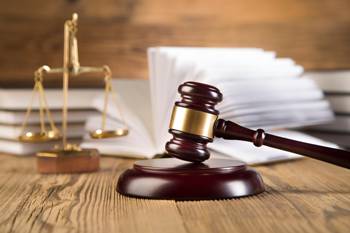 The U.S. Judicial System requires that defendants must be served court documents that compel their appearance in court. This is called process serving, and it can be a lengthy process if the defendant in question is hard to find. No one wants to be sued after all, and the most unscrupulous defendants will often go into hiding in order to avoid getting their papers served. If you're the plaintiff in a court case, you might find it frustrating that the defendant is trying to avoid their responsibility and costing you so much time and effort by hiding from process servers. Why do we have to do this in the first place?
Due Process
Process serving is an important part of due process, whereby all the legal rights of all parties in a case are respected. Process serving gives the defendant ample notice of the court action taken against them, which gives them time to prepare a defense, collect evidence on their behalf, and prepare the arguments they will use in the courtroom. Without ample time to prepare a defense, the defendant would be at an unfair disadvantage in a court case. Just imagine finding out that you're due in court for a major case tomorrow (or worse, that you were convicted in absentia in a lawsuit that you didn't even know was happening), and you'll understand why it's important for defendants to receive ample notice.
Process Serving
Process servers specialize in serving court documents, especially to defendants who are trying to duck their responsibilities and hide from the court. If you're trying in vain to get court documents to someone who has apparently disappeared from the face of the earth, contact Same Day Process Service. We've got experience tracking down the hardest-to-find cases, and we'll fight to make sure justice is served. Contact us today to request a quote!